I often think of holidays like birthdays or New Year's as a fresh start. A clean slate. A new year means new beginnings, and the opportunity to be a new and improved version of yourself. New Year, New You.
But, to have a good beginning, you must have a good ending! To close out the year, my sister and I turned up in Las Vegas, and had the GREATEST time.
We also met some amazing people along with a few celebs! 
NIGHT #1: Friday, December 29th 
Night 1 was EPIC. I met up with one of my good friends for almost 2 years, V-Live. He is Metro Boomin's Tour Manager and an up-and-coming A&R
(Short for 'Artists and Repertoire', they are responsible for talent scouting and overseeing the artistic development of recording artists & songwriters.) 
Metro Boomin is a Producer and DJ who has produced hits for artists like Future, Drake, and the Migos. 
 You've probably heard a lot of songs that begin with, "If Young Metro don't trust you, I'm gon' shoot you" Following that phrase, you're sure to hear a banger!  
Instagram: @metroboomin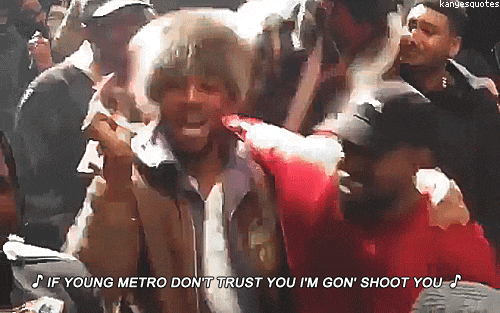 We got to spend Friday night at Light Nightclub in Vegas, while hanging out with Young Metro and his crew in VIP!
It was Definitely an experience that My sister, her husband, and I wont forget! We also hung out with his lovely girlfriend @_cottonball_, who was dressed to the 9's in black Giuseppes and an LBD.  
This night, while at Metro Boomin's show, guess who else was in VIP? Blac Chyna! We ran into Chyna while she was coming into VIP and we were stepping out. She wasn't the nicest person and refused a picture, but then tried to plug her business Lashed Cosmetics. *cues eyeroll* 
Although we didn't get any evidence of the encounter, my sister and I now have the funniest story to tell about our little run-in with the "Reality Star".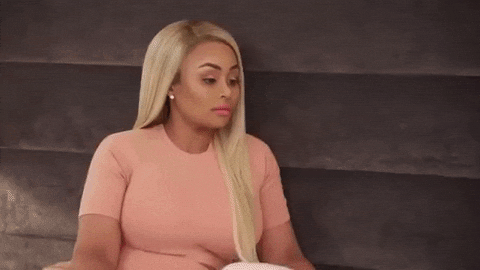 Night #2: Saturday, December 30th 
After partying much of the night on Friday, I took Saturday during the day to rest
(I was a little under the weather). But, by nighttime, I was ready for round 2! 
Since it was my sister and her husbands first time in Vegas, we decided to have the classic Vegas Nightclub experience and went to 1 Oak Nightclub. There we had full-on photo-shoot!
I was wearing this pink 'Back-Off Lace Party Dress' that I bought in Vegas from a store called 'ANGL' based out of LA along with my favorite grey suede knee high boots.
Tabitha was wearing the 'Sight to See dress' from Fashion Nova that you can purchase by clicking here. 
Day #3: New Years Eve 
Day 3 was a day of tourism! We spent the day walking through some of the most well known hotels site-seeing. We ate lunch at Bubba Gump's Shrimp. We also saw the famous Bellagio Water Show!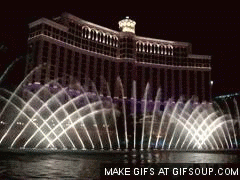 We did a little shopping at the mall in Planet Hollywood. But, since my sister and I had already gotten our Looks together for the big night, we got some necessary accessories like jewelry and lashes there. 
We also came across a store called 'EGDE' that we could not pass up and tried on some cute outfits and did a dressing room photo-shoot. Check it out! 
The HIGHLIGHT of this day was meeting my sister Tabitha's favorite Instagram Star. Many people may be familiar with "JessHilarious" or "Jess With the Mess" who has garnered over 2.7 million followers on Instagram. She is on Wild & Out and she is HILARIOUS...for-real. @jesshilarious_official.
(Click the video below to see some of her videos)
 We ran into her at Planet Hollywood in Las Vegas! It's funny how this came about. My sister Tabitha out of nowhere screamed, "JESS!" as if she knew the girl! I originally thought she ran into one of her girlfriends from Austin or something, but turns out it was Jess With the Mess! Jess and her boyfriend Chris were super cool and down to earth, and might I add extremely patient.
After my sister talked her ear off and clowned around with her, we asked her for a picture and she said yes! 
 Three dead phones and a lost earring later, we finally got our pic!
Thanks to my friend Terance for the #PhotoCred.
The GRAND Finale: New Year's Eve/New Years
Our Vegas tour guide Terance, a friend of mine who lives in Vegas, said the best place to bring in the New Year would be at Planet Hollywood. There we found Heart Bar. The bar lured us in with great music, festive decorations, and tons of people!
This was the night my sister and I CAME TO SLAY.
New Year's Eve/New Year's fashion is all about the shimmer and sequins no matter where you are. In Vegas, it's legal to 'Do the most' so that's exactly what we did! And YES we broke out the FAUX FUR!
 Tabitha's dress was the 'Wynn Sequin Dress' in Rose Gold/Burgandy from Fashion Nova. She paired it with a black faux fur coat, chandelier earrings, and a strappy heel. 
My outfit was the 'Made2envy Gold Sequin Long Sleeves Open Back Romper' from Amazon.com.
I paired it with my favorite 'Satire rose-gold heels' from Steve Madden.
My Faux Fur coat was from H&M. It runs for $99 online, but in-stores I got it for only $30!!!  
All in all, we had the most wonderful time and we will be reminiscing about this weekend for years to come! I can't wait to see what fun adventures are in store for 2018. 
HAPPY NEW YEAR!