Updated: Aug 18, 2020
Today, we live in a society where "fake" is such the norm, that the word "natural" offends people.
"Fake News", fake hair 💁🏽‍♀️ , fake nails💅🏽, or ..."She's fake".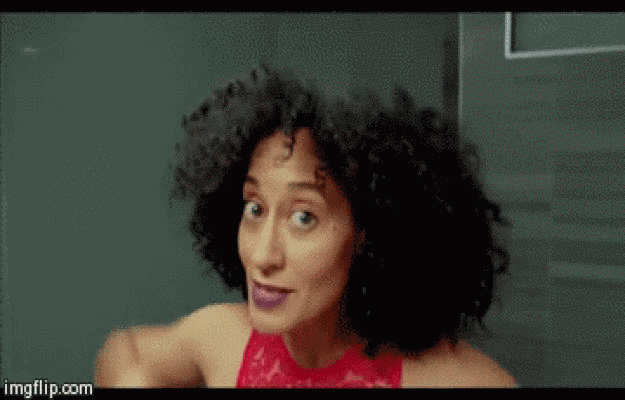 I say this, believing that there's NOTHING wrong with fake. I too rock the sew-ins, faux lox's, and lace fronts on occasion and make sure that that nail appointment is scheduled every two weeks.
But we're talking about NATURAL....
Think about that word for a second. Say it out loud. Natural. Meaning, from nature. God given.
Yet society says natural curly hair isn't professional, or that it is "too distracting".
I have been blessed along with many other women who are apart of a silent, classy and sophisticated movement that is Natural Hair on Air.
Here are some of my favorite examples!
(Left Top @DemetriaObilor Right Top @ShebaTurk
Bottom Left @TasharaParker Bottom Right @LeahUko)
I am happy to say that finally, the times are changing....well kind-of.
More employers are accepting of our natural hair on air, even many viewers are on-board. But in 2019 there is STILL hate. Most recently Sheba Turk has been the victim of countless internet bullies for her natural curls.
It's a sad reality we live in, where being our authentic selves makes others uncomfortable.
(Source: @Twitter @NOLANews)
I too wear my hair natural on-air. It's a move I made when working in Mobile, AL.
I was fortunate to receive my News Directors blessing in Mobile, and again when I moved to San Antonio. In both cities, I can say I paved the way for "naturalistas" in those markets, being one of the first black women to rock their natural curls on television in each city. I did it primarily for the health of my hair, because after years of bleaching and straightening my hair, it was DAMAGED! I was told early on by an image consultant that I needed to have a more "polished" look. And to her, that meant blonder, shorter, straight hair. The typical "News Anchor" look. So I did what she asked of me and I cut my hair into a short bob, straightened my hair DAILY, and teased it to the Gods! Before I knew it, my hair was breaking off, covered in split ends, and thinning out. I didn't realize how bad it was until I went to my old stylist in San Antonio, Dinh Nguyen, and he was forced to give me the "big chop". I cried for hours because my hair was so short and my curls weren't cooperating with me. To be honest, I feel like my hair was mad at me for treating it so badly over the years. So I tossed out the straighter and went dark brown. It took a few months for my curl pattern to come back (that was a rough stage)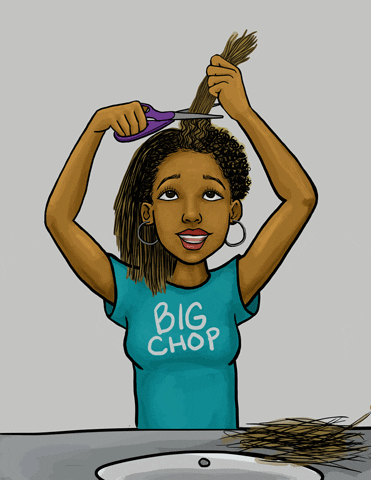 Fast forward a few years and my hair is shiny, strong, healthy and CURLY!
I can honestly say, I've never received any hate or discrimination for my curls. In fact people love them and throw a fit when I straighten it! I get comments online all the time like "Where are the curls?" or "Bring back your beautiful curls, Zora!" . Even when I'm in public our viewers will whisper to me, "I like your hair a lot better curly than straight. You should wear it curly more often."
My News Director even once told me, "I wouldn't be mad if you never straightened your hair ever again."
But what about my sistas with tighter curls than mine? More volume, more "kink"?
My sisters rocking the locs and braids (Having to pay upwards of $150 on a style that they can only wear on their short week-long vacation. Then having to take them out prematurely for work)?
My news baes who throw a wig on every morning to achieve the "tamed and consistent" look being expected of them, being told that their hair is too "distracting"?
It's just not FAIR.
Firstly, I can tell you that when watching the news, appearance should be the last thing you should focus on. What about their flawless delivery of the news? What about the pertinent information being told to you?
Second, they are simply rocking the hair that God, and they mamas gave them! So what's the issue?
The news business isn't the only industry that faces this issue. Employers all across the country have have clashed over natural hair. So much so, that states like New York are passing legislation to ban discrimination against hair.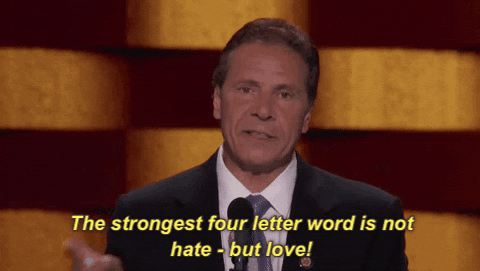 In July of this year (2019) The Hair Discrimination Law was brought forth by New York Governor Andrew Cuomo. According to the New York Times, "Cuomo approved a new law making New York one of the first states in the nation to ban discrimination based on ethnic hairstyles. Amending the Human Rights Law by adding "traits historically associated with race, including but not limited to hair texture and protective hairstyles" to the definition of race"
People, It's time that we change our mindsets, and focus on what's important.
The texture of a persons hair shouldn't determine their professionalism or their worth.
"Be the change you want to see in the world"
I thrive off of the notion alone that there is a little curly-haired girl who's watching me on their TV screen saying, "Mama, she looks like me. Her hair looks like mine"
I can only pray that my simple move changes the way she views and percieves her own beauty and that that little girl grows up to know that natural IS beautiful.